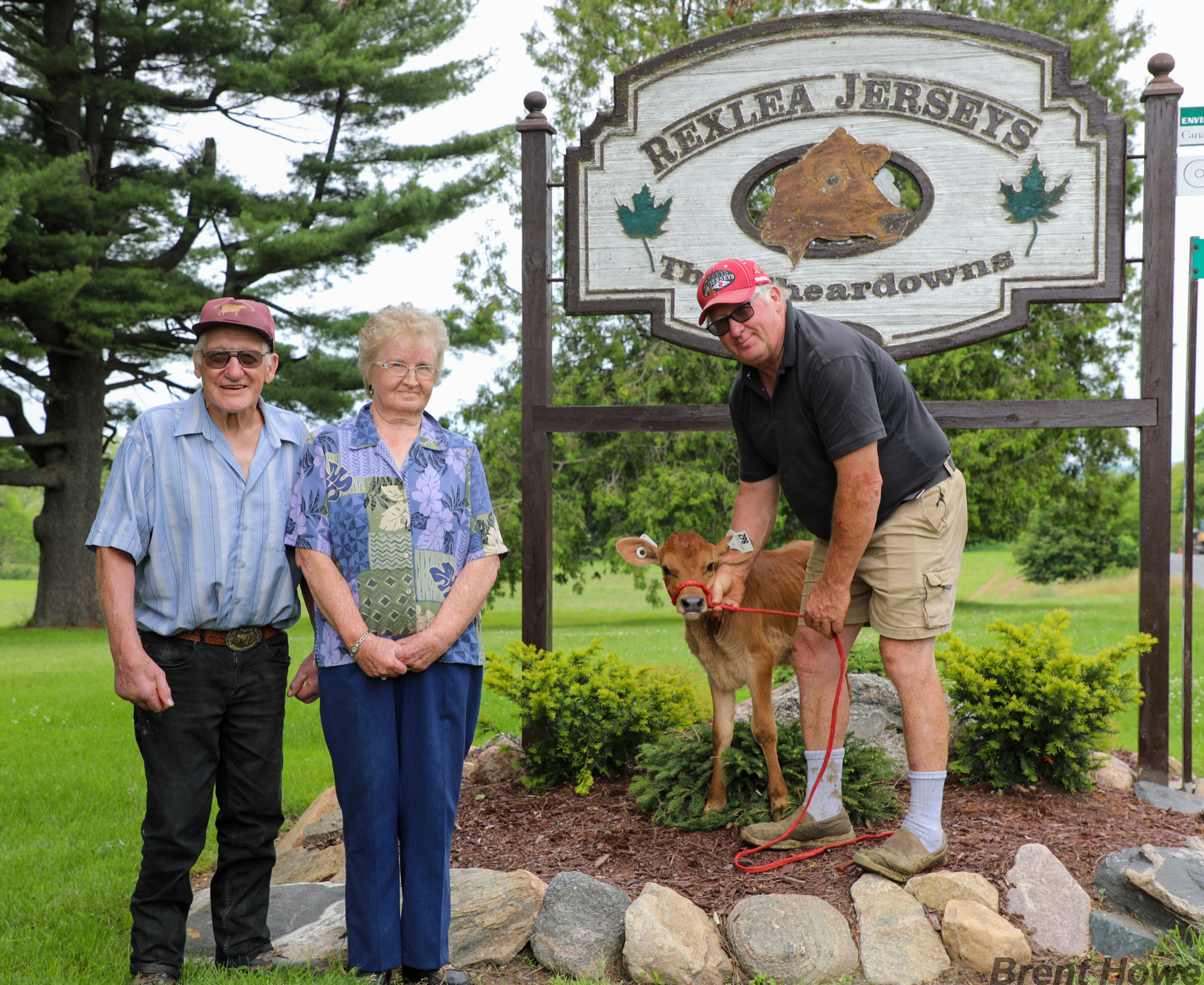 SAT, JULY 31, 2021 – REXLEA HEIFER DISPERSAL
REXLEA HEIFER DISPERSAL
Saturday July 31, 2021
Soft Close 12:00 Noon EST
Herd is synonymous with longevity and high producing cows
10 springers due between sale time and late September
Several more are bred and/or on service
10 are from EX dams, 17 from VG dams – almost all are backed by dams and grand dams that have won Jersey Canada production awards.
Many sired by bulls like CHROME, VIDEO, VICTORIOUS, RESPECT, CASINO, JOYRIDE and more.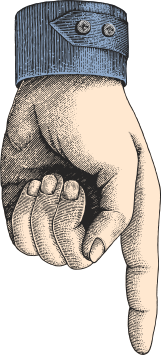 ENTER AUCTION HERE!
42 head sell from the 2x Master Breeder Herd
Open House at Rexlea
Thursday, July 29 & Friday, July 30 2021
15480 8th Conc. King Twp, Schomberg, ON.
Larry: 416-315-6110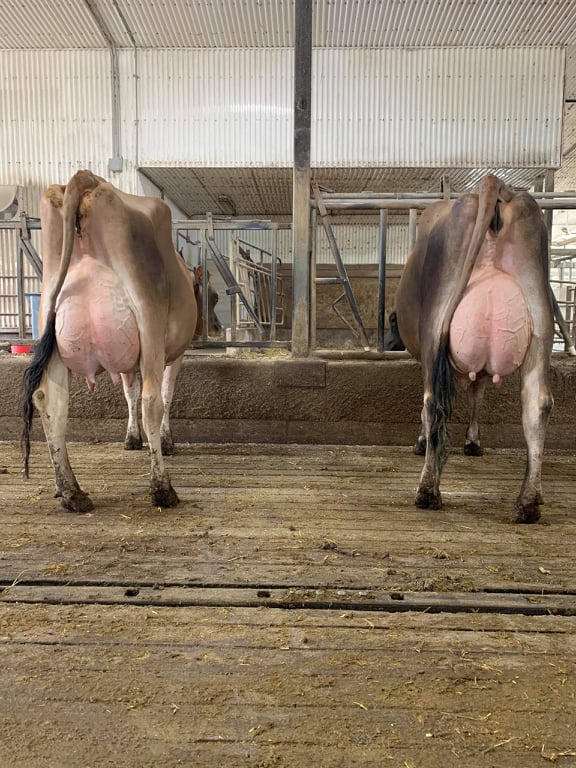 **The picture is of 2, two year old's sold to Manitoba as Bred Heifers.
Left: Rexlea Matt River – VG85 (2-05)
Right:  Rexlea VIP Jubilee VG87 (2-05).
Owned by Sunny Dairy Farm, Grunthal, MB.
The milking herd was sold privately to new breeders in Quebec – this will be the last opportunity to purchase Rexlea breeding.
Download PDF Catalogue