🐄 NEXT ONLINE SALE 🐄
Friday, Feb 26, 2021
"Soft Close" will begin at
12:00 Noon
Call 519-765-2406 
for more details.
⭐ The largest group of World-leading POLLED GENETICS offered in history! ⭐
VOGUE CATTLE CO. PRESENTS
GENETICS BY DESIGN
"Soft Close" beginning at 12:00 Noon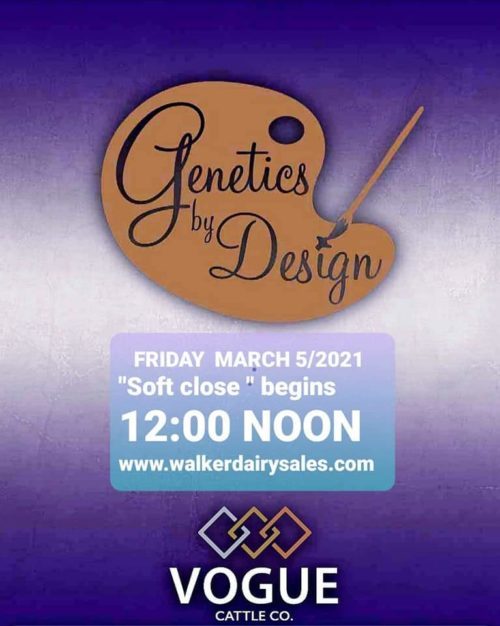 45 LOTS – All Of VOGUE's Prolific Donor Dams, With Offspring Sell!
2/3 Selling Are A2A2
90% Selling Are POLLED (POC) Or HOMOZYGOUS POLLED (PP)
Many Are Family Members To The Popular Vogue Sires Which Include Current #1 PP Bull's In At Least 3 Countries.
Watch For More Exciting Details In The Future!
NOTE:

If you have already registered on High Bid use your same User Name and Password.
The site will prompt you to register if you have not previously registered.
If you have any problems feel free to call our office Friday morning and they will help.
ph. 519-765-2406
New Protocol for Consignments
✅ Due to trucking complications, consignments will be picked up sale week once again.
✅ Consignments will be pictured at the Sale barn & sold online Sale day.
✅ Please contact the office 519 765 2406 by Wednesday sale week to arrange pick up of your quality consignments.
Please, Do not consign an animal you would not be happy buying yourself.
Consignments ideally should be:
✅ Fresh under 40 days
✅ Milking 30kg Plus
✅ Square in all 4 quarters with Low SCC
We always have available or will buy fresh heifers to help with your quota needs.

Fresh springing and open heifers monthly
NO PUBLIC ACCESS
ONLY AYLMER STOCKYARDS BUYERS AND SELLER PERMITTED
Due to the COVID-19 Coronavirus, we are asking for respectful co-operation of the following:
---
1. Aylmer Stockyards facility – office and auction ring are only open to our customers
buying and selling livestock.
2. If you have been out of the country in the past 14 days, we ask that you DO NOT
ENTER our premises, but you can call our office 519-765-2672 for assistance.
3. Please be respectful of SPACE yourself 1-2 meters each person.
4. If you are not feeling well, have a fever, cough, cold or respiratory symptoms, we
ask that you REFRAIN FROM ENTERING THE PREMISES.
5. We ask SELLERS to allow us to mail out their cheques, where possible, to reduce
the number of people coming into the office.
---
Thank you for helping to slow the spread of the COVID-19 infection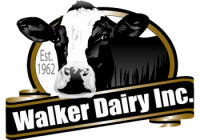 Regular Auction sales are the last Friday of every month
Walker Dairy Inc.
50828 Talbot Line, Aylmer, ON N5H 2R1